Looking for my events?
list below was last updated
on 10 Sept 2014
28 Sep


How To Train Your Fiber
Endless Farms Alpacas
Elberon, VA
23-26 Oct


Vendor booth #77
+ Triloom Weaving
+ Alpaca 101
+ Variegated Yarn Dyeing
SAFF
Asheville, NC
1-2 Nov


Vendor booth
& free mini workshops
Royal Alpaca Challenge
Conyers, GA
6-7 December 2014


Vendor booth &
classes TBA
VAOBA Alpaca Expo
Doswell, VA
7-8 March 2015


Vendor booth &
classes TBA
SOUTHERN SELECT
Sevierville, TN
April 2015


Vendor booth &
classes TBA
MAPACA
Harrisburg, PA
May 2015


Vendor booth &
classes TBA
KY Sheep & Fiber Festival
Lexington, KY
May 2015


Vendor booth &
+ How To Train Your Fiber
+ How to Train Your Fiber II
Middle TN Fiber Festivall
Dickson, TN
May 2015


Vendor booth &
+ How To Train Your Fiber
and other classes TBA
Magnolia St. Fiber Festival
Vicksburg, MS
DETAILS TO BE
POSTED SOON
My email address:
Roo@MoonwoodFarm.com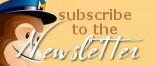 Roo would like to express
sincere gratitude to
TRIPP FORSTNER & staff at :


Welcome to the Moonwood Farm Fiber Studio website


classes
mentoring
alpaca fleeces
fiber
embellishments
News: Pearl infused ROSE FIBER samples have been shipped of the Phat Fiber headquarters, and freshly dyed full sized pieces have been listed in my Artfire store. I first came across this when I was at SAFF last year, another vendor had received a shipment of it in error when she had ordered plain rose fiber. A little skeptic of the whole 'ground pearl dust infusion' statement, but very excited that this could be the disovery of a new and upcoming fiber, I purchased a pound of it. Upon doing some research, I discovered that it was in fact the truth! We imported a bale of it last month, it arrived two days before the first spring fiber festival kicked off, the timing could not have been better to introduce this exquisite fiber to the cottage industry. What a delight it was, to see the faces of everyone who ran their fingers through it.

A second bale is expected mid-end July, hopefully this next import will go a little smoother than the first one - advance orders for this new shipment of ecru sliver can be placed in the Artfire store also. If you need a pound or more of it let me know (through email or Facebook PM), I can extend a bulk discount for that.

With my recent decision to depart from the very hectic and time consuming Alpaca Fiber Solutions project I can shortly devote my attention 100% back to Moonwood Farm to get some loose ends tried up. This includes a depressingly large stack of paperwork on my desk and the very long-overdue final shipment of the Moonbeam Club which has been gathering a thick layer of dust in a corner of my living room. I think all that ready and waiting split fiber will be tossed and something new and fresh created to celebrate my return.

Jade Pearl rose fiber is here!