Roo@MoonwoodFarm.com
Looking for my events?
list below was last updated
on 6 October 2016
12-14 February 2016


- How To Train Your Fiber
- Cut strand triloom weaving
- Spin-off 101
- Mini carding workshop
- DIY carding station
TxOLAN Alpaca Show
Ft. Worth, TX
5-6 March 2016


- Mini carding workshops
- Cut strand triloom weaving (full length class)
- Starting with crochet
- Beginning knitting
- Dye workshop & demo
Southern Select Alpaca Show
Sevierville, TN
22-24 April 2016




Spin-off Judging


MAPACA Jubilee
Harrisburg, PA
30 April 2016


HOW TO TRAIN YOUR FIBER
- fleece washing/dyeing
- carding
- for absolute beginners!
Clearview Alpaca Farm
St Stephens Church, VA
21-22 May 2016


Vendor booth
(no classes this year)
Kentucky Sheep & Fiber Festival
Lexington, KY
27-28 May 2016


- How to train your fiber
- Fiber reactive bamboo dyeing
(no booth this year)
Middle TN Fiber Festival
Dickson, TN
3-4 June 2016


- How to train your fiber
- cut strand triloom weaving
- corespinning
(no booth this year)
Magnolia State Fiber Festival
Vicksburg, MS
25-26 June 2016


TEXTURE ENVY weekend
- textured spinning
- cut strand triloom weaving
Legendary Alpacas of TX
Maypearl, TX
21-24 July 2016




Spin-off Judging


AOA National Fleece conference
Arlington, VA
24-25 September 2016


YARN TO DYE FOR weekend
- hand painting yarn
- triloom weaving
Mary's Alpaca
The Plains, VA
28-30 October 2016


- How to train your fiber
- Cut strand triloom weaving
- Cont. strand triloom weaving
- The blending experiment
- Choosing & washing alpaca fleece
- Carding embellished batts & roving
(no booth this year)
SAFF
Asheville, NC
3-4 December 2016


Saturday:
PRESENTATION - The value of your fiber in the cottage industry
All weekend:
FREE mini fiber workshops
VAOBA Alpaca Expo
Doswell, VA
10-12 February 2017


Spin-off Judge
FREE fiber workshops
(schedule tba)
TXOLAN Sweetheart Spectacular Alpaca Show
Fort Worth, TX
4-5 March 2017


FREE mini fiber workshops
(schedule tba)
Southern Select Alpaca Show
Sevierville, TN
April 2017


Spin-off Judge
Wisconsin Alpaca & Fiber Fest
West Bend, WI
21-23 April 2017


vendor
Smoky Mountain Fiber Arts Festival
Townsend, TN
26-27 May 2017


- workshops TBA
+ vendor booth
Middle TN Fiber Festival
Dickson, TN
June 2017


How To Train Your Fiber
CABO members & guests
tba
Want to organise workshops for your farm, group or association?

Want to reserve me and the crew to bring mini fiber arts classes to your show or event?

Email me:

Roo@MoonwoodFarm.com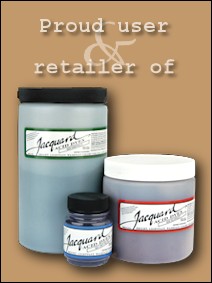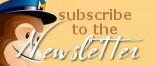 I would like to express sincere
gratitude to TRIPP FORSTNER
and the staff at Magical Farms (MFI)
for their unwaivering trust and
support of my thoughts, ideas, and
ventures over the years.

May the new road ahead prove to be
the best adventure of your lives!


Welcome to the Moonwood Farm Fiber Studio website


classes
mentoring
alpaca fleeces
fiber
embellishments
News: (updated 16 February 2016)

I have promised myself that 2016 is the year of catching up on personal things, such as home renovation, getting that fire pit built, finalising things that have been simmering on the back burner, and working on boring very-overdue paperwork that has been screaming my name far too long. It is the year to reconnect with my neglected family and friends, take my home schooled child on some adventurous road trips, make our veggie garden thrive, focus on my art, and take some time for myself.


Over the past six years I have given 110% of my time and energy to my work, so unfortunately it means having to cut back tremendously this year and there will be some regular events that I sadly cannot attend. In order to compromise, I have given up my booth at the majority of the annual fiber festivals and will be attending in the capacity as instructor only. Rest assured that workshop students will still be able to purchase materials to take home, but it will be at the conclusion of classes only, not for the entire duration of the festivals.
I'm still taking bookings for my How To Train Your Fiber workshop or other fibery weekend experiences at private farms, but for 2016 I will be limiting my time to only one weekend per month for education. Therefore, if you have been considering hosting a workshop on your farm for your friends, your customers or your association, you can check available dates here. I urge you to make your reservation as soon as possible to secure a date. Please email me for a link to the cost/requirements pages for hosts.


images on this page (c) 2007-2016
Roo Kline, Judy Schroeder, Jacquard, and Strauch Fiber Equipment